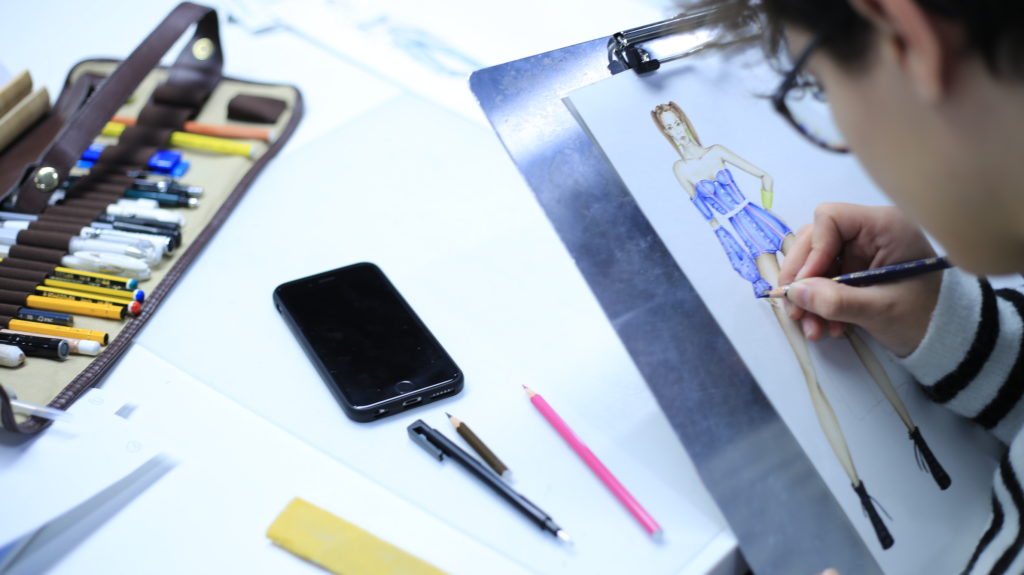 Fashion and art are two of a kind, and Fashion Illustrators are the artists that bring fashion ideas to visual life.
In this course, you will get acquainted with the basics of drawing and then develop the freedom and imagination to create your own personal style. The course covers all colouring and fashion drawing techniques, and it opens your imagination to the  creation of different types of clothes and accessories. 
During the course, you will engage in a lot of practical exercises, and create hundreds of fashion design drawings  for autumn-winter, and spring-summer collections. You will learn about fashion design history up until contemporary times thereby receiving a thorough sociological study on fashion.
Following completion of this course, you will be fully prepared to function as a professional Fashion Illustrator.
The main subjects covered in this course are:
Theory

 Fashion Portfolio

 Fashion Sketching

Color Rendering

 Drawing

Creative Process