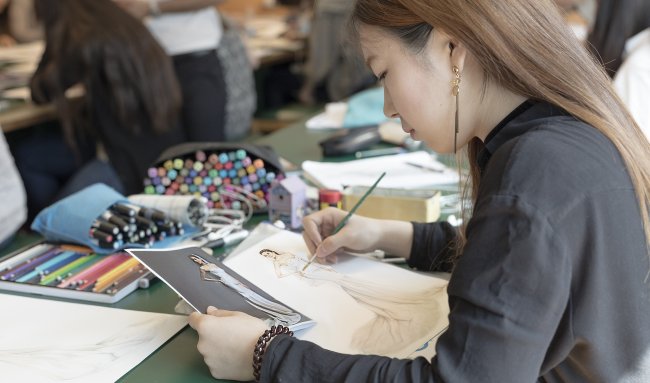 Wedding Dress Design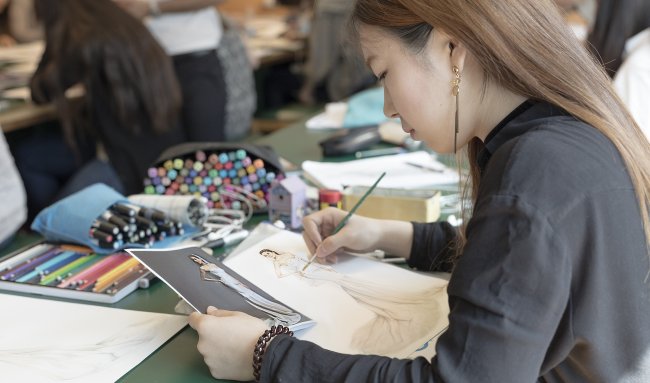 The aim of this course is to convey the necessary knowledge to design a Bridal collection.The curriculum provides an introduction to the basics and anatomical proportions of the human body, the study of colouring and rendering techniques, as well as the development of individual creative ability.
ABOUT COURSE
Technical subjects, such as graphic and flat pattern design, give a more complete training. At the end of the course the student has acquired a personal style that can be identified in the fashion market.
PROGRAM
Anatomical basis
Study of Measurement
Study of Details
Drawing Techniques
Colour Theory
Rendering Techniques
Creativeness
Graphical Draw
Technical Draw
Decoration
Collection and Portfolio
Method of Research
Stylist
Study of Lines
Illustration
Quick Fashion Sketches
Fashion Accessories
Flat Pattern Design
Technical Schedule
Sociology – Marketing
Fashion Trends
DOWNLOAD PDF
REQUEST INFO
Duration
Total hours: 330Lesson duration: 3 hours
Schedule examples:Duration: 7 months – Weekly lessons: 4Duration: 6 months – Weekly lessons: 5 Duration: 4 months – Weekly lessons: 7Duration: 3 months – Weekly lessons: 10
Fees and Funding
Please contact us for more information about Fees and Funding.
How to Apply
If you wish to enroll please request your application form. Once your application has been accepted we will reserve your place for your chosen date for up to 30 days. At the same time you will be required to provide identity documentation and to pay a registration fee. If your application is denied, we will notify you of the reason for denial or we will simply offer you the option of a different start date for your course. Upon receiving the required documents, we will send you the certificate of enrollment and an invoice.
Apply Online