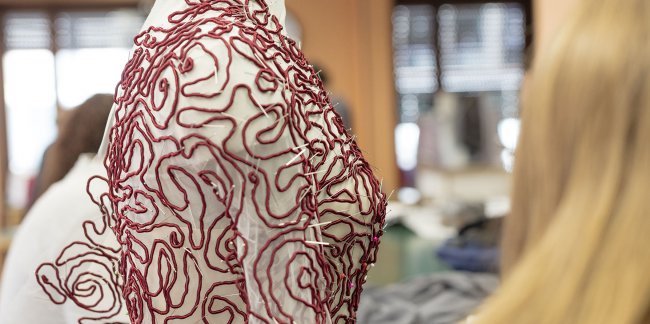 Dressmaker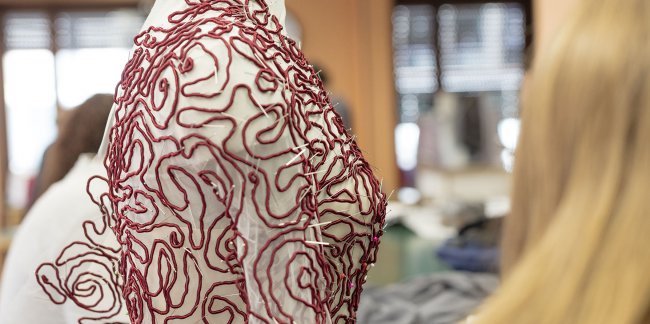 Our method is based on a simple and intuitive concept with just one aim: make every kind of clothing.
ABOUT COURSE
All bases are made freehand without the use of pre­built templates or graduated squares. At the end of the course, after having made many patterns, the student will be able to produce any outfit from a simple shirt to an elegant suit, from a skirt to a coat, from underwear to wedding gowns. The Burgo method is both traditional and new at the same time; the flavour of the ancient tailoring tradition is combined with modern creativity, always evolving with time. That's why the practice and the search regarding the materials are fundamental and instrumental to the academic and professional preparation. It's very important, step by step, to have constant contact with the teacher. Each student is followed and advised, always with respect for his own individuality. For this reason there cannot be more than 8 students per teacher.
PROGRAM
Measurements Study
Ease allowance Study
Pattern Lay Out
Haute Couture
Pattern Making Techniques
Transferring Darts
Industrial Techniques
Pattern Placement
Tailor Sewing Technique
Tailoring Techniques
Industrial Sewing Techniques
Fashion History
Creativeness
Fibers and Yarns
Fabrics and Materials
Pattern Grading Technique
Planning Techniques
Price Control
Quality Control
Techniques Schedule
DOWNLOAD PDF
REQUEST INFO
Duration
DRESSMAKINGTotal hours: 900Lesson duration: 3 hours
NORMALDuration: 2 yearsWeekly attendance: 4 lessons
INTENSIVE Duration: 1 year Weekly attendance: 8 lessons
Fees and Funding
Please contact us for more information about Fees and Funding.
How to Apply
If you wish to enroll please request your application form. Once your application has been accepted we will reserve your place for your chosen date for up to 30 days. At the same time you will be required to provide identity documentation and to pay a registration fee. If your application is denied, we will notify you of the reason for denial or we will simply offer you the option of a different start date for your course. Upon receiving the required documents, we will send you the certificate of enrollment and an invoice.
Apply Online