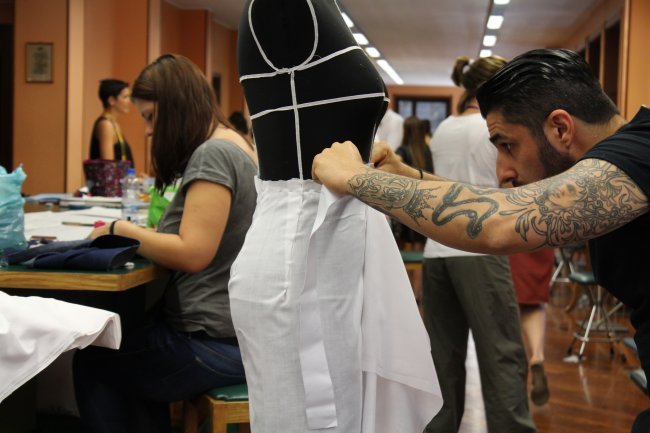 Draping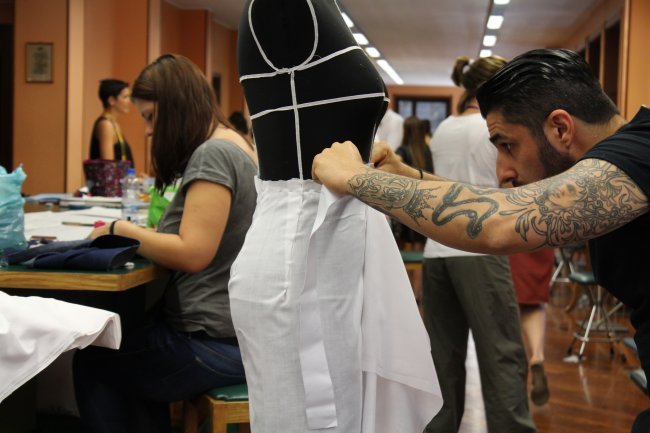 Draping is a technique of great manuality that allows you to build a garment directly on the mannequin without using the pattern.
ABOUT COURSE
Many great contemporary fashion designers own this fascinating technique. Draping course is aimed to all creative figures: Fashion Designers, Pattern Makers and Dressmakers. The course provides you all the techniques and procedures in order to accomplish a project. 
PROGRAM
Draping course presentation, history and use of the fashion technique
Necessary tools for the Draping realization
Study and measurement of the mannequin and the human figure – the lines marking
Fabrics structure: straight line and bias
Fabric placement on the mannequin
Pinning of the fabric and fabric marking
Study of basic bodice and exercise through the use of muslin
Study  and exercise on the various transformations
Study and exercises of simple and complex draping
Study and exercise of various apparel lines and structures in the history of fashion till nowadays
Study and research for preparation of student's own sketch
Realization of the sketch through the Draping technique with the muslin
Transfer of the model from muslin to paper
Final realization of the sketch in fabric
DOWNLOAD PDF
REQUEST INFO
Duration
Total hours: 300Lesson duration: 3 hours
Schedule examples:Duration: 7 months – weekly lessons: 4Duration: 3 months – weekly lessons: 8
Fees and Funding
Please contact us for more information about Fees and Funding.
How to Apply
If you wish to enroll please request your application form. Once your application has been accepted we will reserve your place for your chosen date for up to 30 days. At the same time you will be required to provide identity documentation and to pay a registration fee. If your application is denied, we will notify you of the reason for denial or we will simply offer you the option of a different start date for your course. Upon receiving the required documents, we will send you the certificate of enrollment and an invoice.
Apply Online